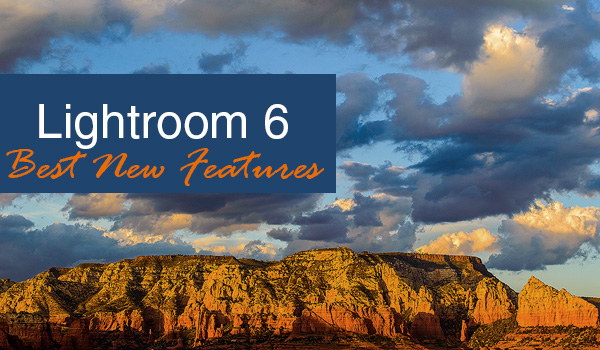 I'm so excited that Adobe has finally released Lightroom 6, and I think you will be too! There is a standalone version and if you subscribe to Adobe's Creative Cloud Photographers Plan, you'll see Lightroom CC in your panel. It's the cloud version of LR6.
While this isn't a huge upgrade like LR 4 and 5, there are some much asked-for new features that will speed up your workflow. Essentially, speed is the big news.
Here Are the Key LR6 Features That I Think You'll Really Love
Facial recognition
Face tagging is one of the biggest new features. In the Library Module there's a new People View button just above the film strip. You  can search for and display images based on the face of the person in the shot. First you'll ask Lightroom to find faces in a folder or a collection and it will display a screen with images that it thinks are the same person and it will ask you to name them or tell the software it wasn't a face or to disregard. As you identify more people, Lightroom gets better at locating them in other images. People are automatically tagged as keywords when you identify them, so later you can do a simple text search to find images with that person's name.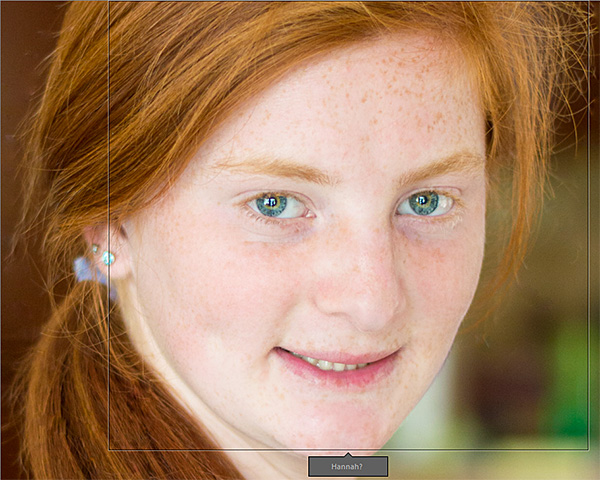 Ability to Merge HDRs Right Inside Lightroom
This is something that HDR photographers will love. Instead of having to take multiple exposures into Photoshop to merge them, now you can do it all in Lightroom. There are options to align the images and remove any ghosting caused by any objects that moved (like trees in the wind). Lightroom creates a 32-bit DNG from the merged raw files, so now you can continue to make any adjustments and still have a raw file to work with. So you can still adjust the white balance and tonal range, etc.

Built-in Panorama Stitching
You can also create panoramas right within Lightroom. Select your images, go to Photo > Photo Merge and select Panorama. LR will build previews of your panorama in about 10 seconds or less. There's a default auto crop where it will automatically crop out the white edges. If you're happy with the preview, hit merge and the software creates a DNG file.
Major Performance Enhancements
You get much faster speed with GPU acceleration. Lightroom now uses your computer's GPU, which takes the load off your main processor and increases the speed. You'll find that when you adjust sliders the changes will render much faster.
Other New Features
Selective Radial and Graduated Filter Brush – While the graduated filter tool has been around for a while, now there's a brush tool that you can use to brush over areas you want to exclude or include. This is really helpful when you are darkening a sky but there is a person or building or other object that would also normally be affected. There is a similar option for the Radial Filter.
Import into a Collection – Instead of having to import images first and then add them to a collection, you can now import straight to a collection from the Import Dialog box.
Previews – choose " auto" and LR will automatically size the preview to fit your screen resolution. This saves GPU time.
Slide Show – You can add up to 10 music tracks and reorder them. There is also a new Pan and Zoom slider that you turn on by clicking on the pan and zoom check box. The motion effect is applied to the entire slide show, you can't pick and choose. But, you can choose the quality of your preview. It will still export a high quality slideshow.
Web Module – Now web galleries are all in HTML 5 (no more Flash) and they're mobile compatible.
Video Demo of the New Features
What are the differences between Lightroom CC and Lightroom 6?
As of right now, the features are the same except with CC you also get access to Lightroom Mobile and Lightroom Web.  This enables you to sync unlimited collections from LR desktop to LR mobile (Apple and Android) and share collections of photos with friends via a web  link.  With the subscription Adobe Photoshop & Lightroom CC, you will always have the latest versions of both software for $9.99 a month. If there are any new features or enhancement added, you'll automatically get them. If you buy Lightroom 6 standalone with the perpetual license, it's yours forever but you will not have access to Lightroom Mobile/Web and if Adobe adds new features you may not  have access until LR 7 comes out. There will, however, be the usual small updates for everyone to fix bugs and add lens and camera support.
The upgrade cost for the Lightroom 6 standalone is about $80. So it really depends on the individual; some people will prefer the subscription plan while others are happy with the standalone version.